Meet "Unspirational." Because inspirational posters are the worst.
The world is saturated with tacky inspirational posters that have most likely never inspired anyone. Everywhere from guidance counselors' offices, doctor's waiting rooms, and your Facebook feed are flooded with these cheezeball images.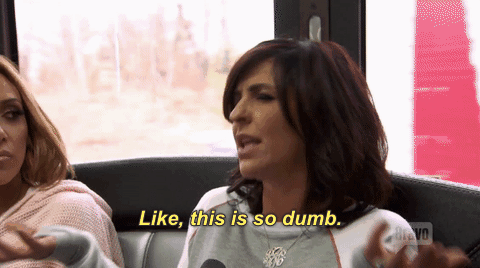 Some people hate these pieces of positive vibes so much that a few years ago a rumor was started that said that a study proved that people who post inspiration quotes on Facebook are dumber. No, they're not dumber—the study was a hoax. But if you're one of the people who despise these graphics that tell you to reach for the stars, then this Instagram account is right for you.
"Unspirational" is a comedically genius series of images that aims to… hilariously un-inspire you.  Some gems includde, "It's a beautiful day to not be an asshole," and "every time I look in the mirror I see a person I truly hate. And then I realize it's not a mirror, it's a window." Priceless!
Check out some more unspiring quotes below and make sure to share this with that friend who's always posting inspirational memes on social media :).
Unspirational
Unspirational
Unspirational
Unspirational
Unspirational
Unspirational
Unspirational
Unspirational
Unspirational
Unspirational
Unspirational
https://outbuzz.com/wp-content/uploads/2017/08/unspirational-quotes.jpg
492
940
OutBuzz Staff
https://outbuzz.com/wp-content/uploads/2017/06/logo_outbuzz_1.png
OutBuzz Staff
2017-08-30 12:08:02
2017-11-30 16:52:56
Someone Made a Hilarious "Unspirational" Instagram Account for People Who Loathe Inspirational Quotes