Smart people love trashy movies because they're so bad; they're good
If you have a soft-spot for cheap and trashy movies like "Show Girls,"  "Cruel Intentions" or  John Waters' "Pink Flamingos" you're most likely a "highly-educated cultural omnivore." Duh! We could've told you that .
A new study published in Poetics: Journal of Empirical Research on Culture, the Media and the Arts seems to prove something that many consumers of trash have always known—that watching trash doesn't mean you're dumb.
Just so we're all on the same page here, in the study "trashy" referred to low-budge' films that are considered to be poorly made and those which feature explicit content.
The aim of the study was to understand how trashy media culture can be considered cheap and worthless "trash" and still be embraced and provide positive enjoyment.
To collect data, the trashy study surveyed regular consumers of trash online. During the study, the researchers  discovered that many of them were of above-average intelligence. "The majority of trash film fans appear to be well-educated cultural 'omnivores', and they conceive of their preference for trash films in terms of an ironic viewing stance," wrote researchers Keyvan Sarkhosh and Winfried Menninghaus from the Max Planck Institute for Empirical Aesthetics in the study.
Why do intelligent well-educated people like trash film?
The study found three major factors that contribute to why intelligent audiences embrace trash. Firstly, the study noted that intelligent audiences found ironic value in some of the poorly produced trash films—we wonder what those directors would think about that. You only need to look so far as cult classics like "Sharknado" or "The Beastmaster" to know that sometimes bad really does mean good!
Secondly, many trash films tend to contain culturally subversive elements. For the most part, these aren't mainstream Hollywood blockbusters, and these films can be less traditional in their plot and execution. A well-educated cultural omnivore would find these plots less predictable and find them more original—not your standard Hollywood ending.
Lastly trashy movies are funny AF—even when they don't mean to be! The plot can be over the top and acting melodramatic beyond belief. In a trashy movie all seems to work. In a big-budget Hollywood movie, like "Indiana Jones and the Kingdom of the Crystal Skull," however, a ridiculous plot like being blasted by a nuclear bomb in a refrigerator and walking away unscathed, is just jumping the shark.
What are some of your favorite trashy movies?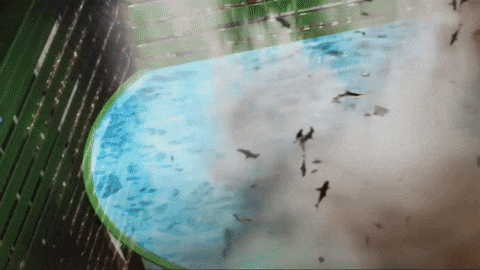 https://outbuzz.com/wp-content/uploads/2017/04/trashy-movies-smart.jpg
492
940
OutBuzz Staff
https://outbuzz.com/wp-content/uploads/2017/06/logo_outbuzz_1.png
OutBuzz Staff
2017-04-13 17:12:48
2017-04-18 10:34:28
Like Trashy Movies? It's Probably Because You're Intelligent