Brett Coomer, Houston Chronicle
Staunchly homophobic ex-Texas Governor and Secretary of Energy Rick Perry called the election "stolen."
Bobby Brooks, a junior from Belton, TX studying economics and French, is traditionally conservative Texas A&M's next student president. He's also openly gay.
"I believe in every human's capability to change the world and I decided it was my time to try that. —Bobby Brooks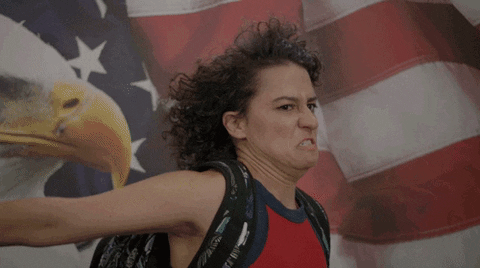 "I believe in every human's capability to change the world," Bobby Brooks said Monday, "and I decided it was my time to try that."
The staunchly conservative Texas A&M was an all-male school for nearly a century before allowing women and minorities to enroll. Infused with a deep military tradition, students wearing crisp Corps of Cadets uniforms walk side-by-side with suits, hijabs and frat and sorority letters. To think of this school as gay-friendly, however, would be a step too far.
Bobby Brooks for Student Body President | Facebook
Related: Is Anti-Gay Secretary of Energy Rick Perry Gay?
It wasn't until 1985 that the university's Gay Student Services won official recognition after a nine-year legal battle. Some gay students dub A&M "Closet Station" and are hesitant to hold hands with the same sex on campus. Last week while driving back from a spring break trip to Florida, Brooks said that he a member of an opposing campaign physically threatened him and hurled gay slurs at him.
Brooks slowly came out when he was a freshman at the school after a studying abroad in France. "In my hometown, I was locked into this person that the community had built up," Brooks told My San Antonio. "When I got to France, there were no expectations of me. I became more proud of it."
Outspoken Anti-Gay Politician Called the Election "Stolen"
Bobby Brooks was the runner-up in the election, but the winner, Robert McIntosh was disqualified on charges that he did not provide receipts for glow sticks used in a campaign video. He also faced charges of voter intimidation, which were later dismissed on appeal.
U.S. Energy Secretary Rick Perry is so anti-gay that he took time out of his busy schedule to pen an op-ed to the Houston Chronicle's Editorial Board. He suggested that Bobby Brooks' victory was engineered by the Student Government Association in a push to inject diversity into the traditionally conservative campus.
"The desire of the electorate is overturned, and thousands of student votes are disqualified, because of free glow sticks that appeared for eleven seconds of a months-long campaign," Perry wrote. "Apparently glow sticks merit the same punishment as voter intimidation."
However, Texas A&M University's administration denies any involvement. "To suggest that the disqualification of a candidate was in the interest of some sort of political correctness does not reflect the Texas A&M of today," spokeswoman Amy Smith told the Houston Chronicle. "Were the roles reversed, I am absolutely convinced that a minority candidate judged to have violated rules would have been disqualified. We were a little surprised that the secretary of energy of the United States of America would have the time and bandwidth to weigh in on a university student body president election."
Watch Rick Perry's Anti-Gay Campaign for President
https://outbuzz.com/wp-content/uploads/2017/03/bobby-brooks.jpg
689
1024
OutBuzz Staff
https://outbuzz.com/wp-content/uploads/2017/06/logo_outbuzz_1.png
OutBuzz Staff
2017-03-23 13:56:41
2017-07-22 11:07:54
Meet Bobby Brooks, the First Openly Gay Texas A&M Student President